Zipper repairs for clothes and fashion accessories
Villa Nardo is a company specialized in repairing and replacing zippers for clothes and fashion accessories.
We create zippers that perfectly match your garments, by selecting top-quality fabric and components.
Do you have an haute couture garment you want to replace the original zipper on? Trust Villa Nardo's experience for advice, and we will find the best solution to repair your garment perfectly. Your clothes will be good as new.
If you have a broken zipper or a jammed or torn zip fastener, you need to turn to an expert that can replace it adequately, with high-quality and well-made zippers, sawn to perfection.
Accurate and precise repairs
Quick delivery times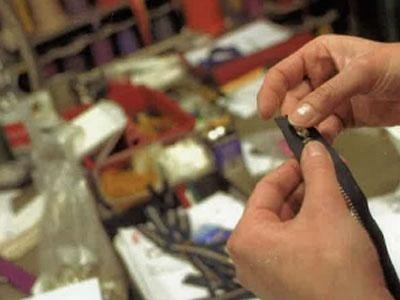 Repairs of zippers for clothes
Villa Nardo repairs zippers and zip fasteners for a wide range of garments:
Jackets;
Quilted coats and anoraks;
Dresses and suits;
Trousers and jeans;
And much more…
A reference point for tailor's shops
The wide experience in this field, makes Villa Nardo a reference point for the fashion sector; our staff takes care of zipper and fastener applications for:
tailor's shops;
shoe factories;
fashion brands;
clothing stores.